Build Form Online
Build a mobile form with our web panel. Our form builder features user-friendly drag and drop technology, so you can easily change your forms.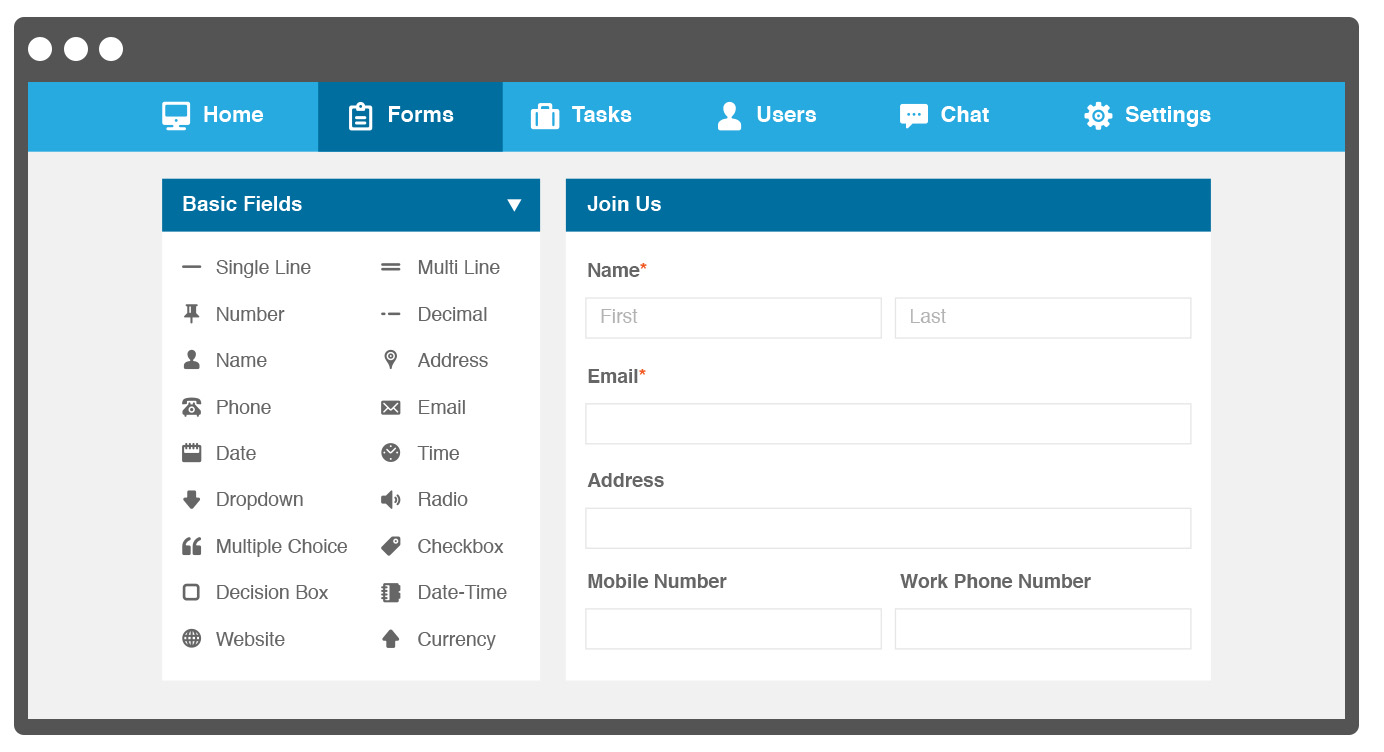 Initiate, Approve or Reject Requests
Handle your business workflows with your mobile devices. Approve or Reject your fellows' requests anywhere anytime. Never become the bottleneck of your teams.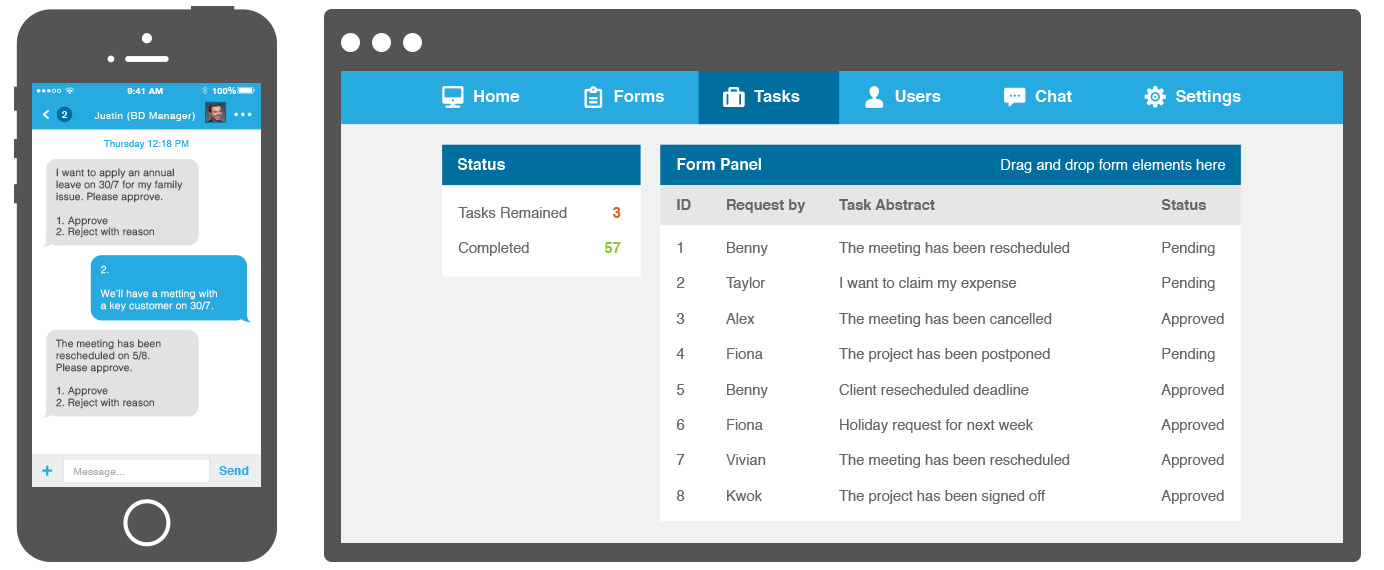 Collaborate as a Team
Instant messaging your teams as if you are working in the same space. Share tasks & confidential documents within the same private channel.